House Clearance Services in Sydney: Clearing Deceased Estates and More
If you're facing the daunting task of dealing with a deceased estate or simply need to clear out a property in Sydney, our professional house clearance services are here to make the process seamless and stress-free. We specialize in clearing deceased estates, ensuring that you can focus on the emotional aspects of the situation while we handle the logistics.
Deceased Estate House Clearing
Clearing a deceased estate house can be emotionally challenging and overwhelming. Our experienced team understands the sensitivity of this process and is here to assist you every step of the way. We'll work with care and compassion to sort, organize, and clear the property efficiently, allowing you to move forward without added stress.
House Clearance Sydney
For those seeking house clearance services in Sydney, our team is your trusted partner. We cater to clients throughout the Sydney area, offering prompt and reliable services tailored to your specific needs. Whether you're downsizing, relocating, or simply decluttering, we have the expertise to make the process as smooth as possible.
Home Clearance Sydney
In addition to deceased estate house clearances, we provide home clearance services for a variety of situations. No matter the size or scope of the project, our professional team is equipped to handle it. We'll efficiently clear out unwanted items, leaving your space clean and ready for its next purpose.
House Clearance Service Near Sydney
Convenience matters, and we're here to deliver it. If you're looking for a house clearance service near Sydney, our proximity ensures a quick response and efficient completion of the job. Your satisfaction is our priority, and we're committed to providing top-notch service.
Charity House Clearance of the Deceased Estate Sydney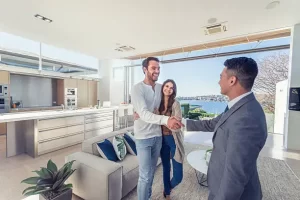 If you wish to make a positive impact in memory of your loved one, consider our charity house clearance options. We can assist in donating items from the deceased estate to charitable organizations in Sydney, ensuring that usable items find new homes and contribute to worthy causes.
When it comes to house clearance services in Sydney, including clearing deceased estates, trust us to handle the task with professionalism and care. Contact us today to discuss your needs and let us assist you in achieving a clear and clutter-free space.
We offer a wide range of house clearance options that suit every situation.
As with all of our services, we approach every cleaning and clearance of a property as if it were our own, knowing that letting go or getting rid of something may have sentimental value of some sort. We also want to ensure we can recycle as many items as possible in an attempt to keep our land-fills for what they are intended to be used for, and to hopefully bring joy to the next owner of your once treasured piece.
Whether an old lounge suite or an entire home of goods needing to be cleared away, our team at Deceased Estates can do it all!